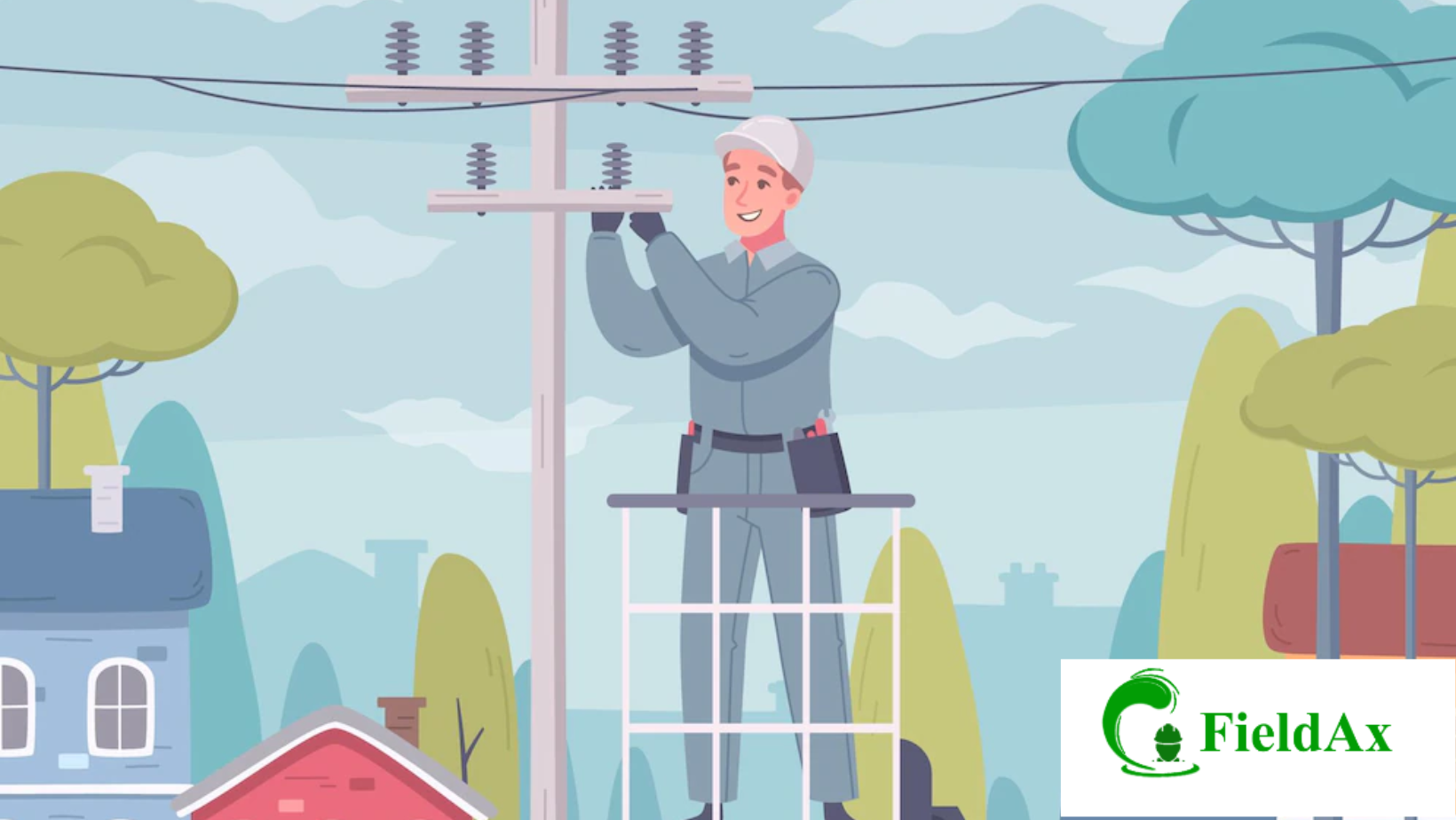 Construction is a vast and rapidly growing industry. Whereas an electrical project manager and contractor play a key role on and off the job site. The increasing complexity of electrical construction projects requires field service managers. Following to supervise and effectively plan schedules and organize subcontractors while efficiently using the equipment, materials, time, and budget. But many leading companies in the electrical field industry continue to struggle. This is where contractor field service software comes as a game changer for the contractor field service companies.
A field service software platform allows electrical contractors and other field service businesses to experience time and cost-saving benefits.  Fieldax field service software plays a crucial role in saving time and money for electrical contractors while improving their productivity and efficiency. Meanwhile here are some life changing benefits for contractors. Fieldax helps electrical contractors and field service technicians work efficiently and maximize their profit. It assists the contractors to experience smooth and efficient operations overall.
Key Benefits of Fieldax for Electrical Contractors
Firstly, Make Smarter Scheduling Decisions
Enhance on – field communication
Thirdly, Accessibility to Important Information in a better way
Following with streamlined operations

Getting real time status and location tracking information

Engage with global workers at a time
Increasing the service rate of the field

Manual work is minimized in record-holding& even more
The software allows teams to negotiate the amount of time they need to complete a project, saving them from overtime payments. An electric contractor business particularly can't grow without effective communication with the field force. Therefore, field service management software helps their teams stay in touch with each other on & off-field. So connected employees perform better than those missing the connection with their supervisors.
Reliable field service management software enables transparent and efficient communication. It ensures that operations are on track and solutions are handy in any unpredictable situation. Fieldax make sure that technicians are informed about the tasks they are expected to perform on-site and off-site. This software evidently makes it possible by giving them round-the-clock access to data– from technical sheets to equipment records.  The mobile electrical field service software allows technicians to easily access service histories, checklists, documents, photos, and drawings wherever they go.
It gives them complete visibility of full customer data and history for improved customer management while on site. Fieldax streamlines even complex operations by leveraging GPS capabilities to track the movements of the electricians, equipment, and spare parts as and when required. Real-time monitoring gives customers an accurate ETA of the electricians' arrival at the work site.  Altogether, ability to simplify the dispatching process adds value to the contractors. Experience FIELDAX interface in action and see how it can increase your business productivity. Request a demo today.
For More Blogs: click here